Okay, let's talk Diane's Dorquette shirt again. I have still not found a shirt I'm totally happy with, but there's this darker pink one (the color is called "lipstick") that I bought which might just be a color that Diane would wear. I just really like the girlie way it's cut, but the problem is that the back design won't fit the way we have it. But I've made some modifications, so I could actually imagine it to look like this:
Two ideas for the front might be:
Otherwise, if we want to go for the classic t-shirt, we'd have to do a pale pink version, because a bubblegum pink one just isn't available anywhere round my area. I've been to at least 20 stores, I swear. Couldn't find a plain crewneck baby tee in bubblegum pink. They all only have the pale stuff. Anyway, this would be a paler pink shirt in the "classic" Dorquette design: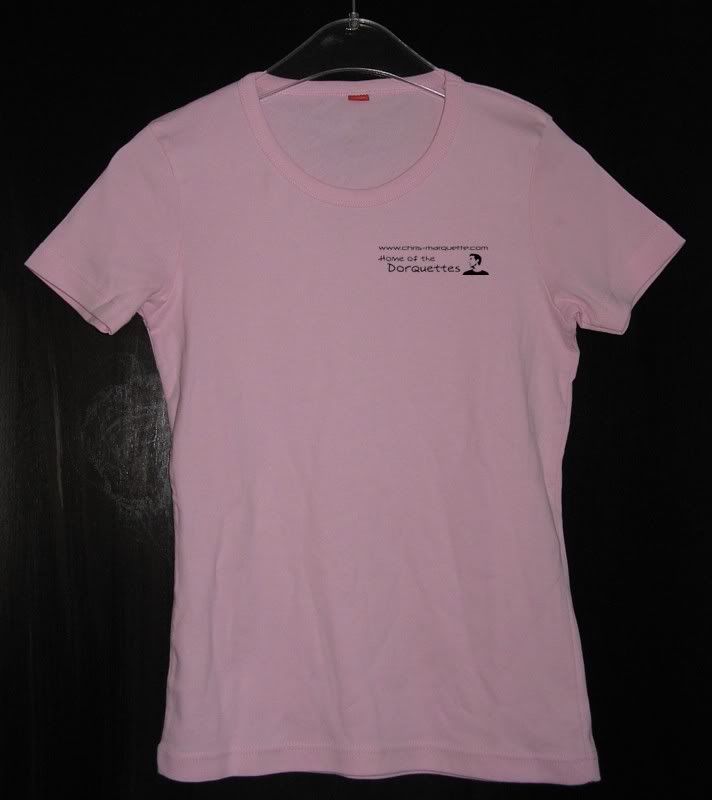 So, what's the verdict?
Anne, is your shirt like the pale pink one? That shirt on the picture is actually one of mine.
-TeeJay
---
"Sometimes I think the human species is programmed to look at the bright side of every disaster."
-- David Sandström, ReGenesis